Congress MP Rahul Gandhi was found guilty in a criminal defamation case filed against him in Surat District Court on Thursday over his alleged "Modi surname" remark. As a result, the court sentenced him to two years of imprisonment under Indian Penal Code sections 499 and 500. However, he was later granted bail by the court, which suspended the sentence for 30 days to allow him to appeal in a higher court.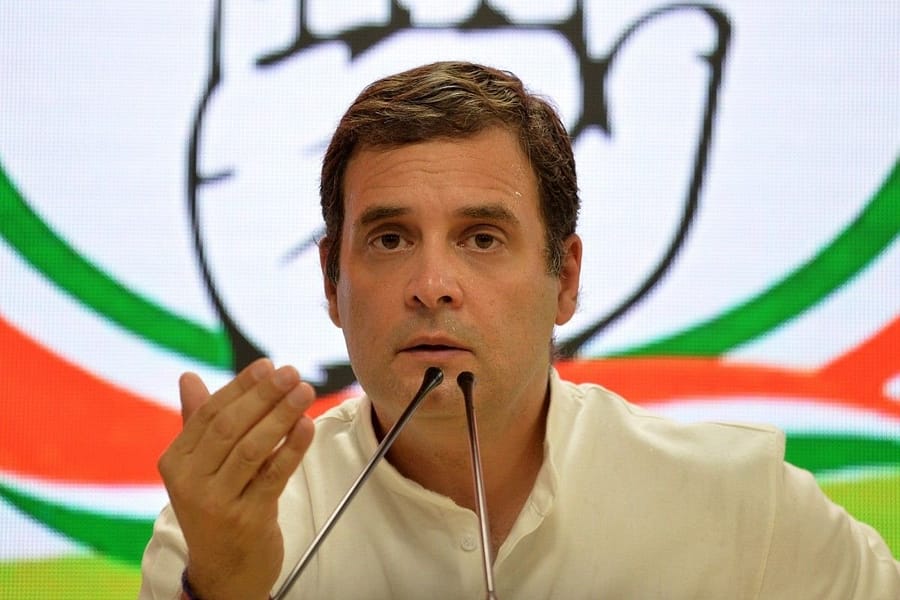 Following the verdict, Rahul Gandhi tweeted a quote by Mahatma Gandhi, "My religion is based on truth and non-violence. Truth is my God, non-violence the means to get it," to express his views. The case was filed against him by BJP MLA and former Gujarat minister Purnesh Modi after Rahul Gandhi made the alleged remarks while addressing a rally at Kolar in Karnataka ahead of the 2019 Lok Sabha elections.
The court of Chief Judicial Magistrate HH Varma had concluded hearing final arguments from both sides last week and set March 23 to pronounce its judgment in the four-year-old defamation case. Rahul Gandhi's lawyer Babu Mangukiya said that the court granted him bail and suspended the sentence for 30 days to allow him to appeal in a higher court. Senior Congress leader and MLA Arjun Modhwadia expressed confidence that Rahul Gandhi would emerge from all these cases and get justice.
The final arguments in the case resumed last month after the Gujarat High Court vacated its stay on proceedings imposed on a plea by the complainant demanding Rahul Gandhi's personal appearance. The lawyer for the complainant argued that CDs and a pen drive containing materials on Rahul Gandhi's Kolar speech established that he indeed made the Modi surname remarks and that his utterances defamed the community. On the other hand, Rahul Gandhi's lawyer argued that the court proceedings were flawed from the beginning as the procedure laid down under section 202 of the CrPC was not followed.
Section 202 of the CrPC deals with the postponement of the issue of process. Additionally, Rahul Gandhi's lawyer also argued that Prime Minister Narendra Modi, not MLA Purnesh Modi, should have been the complainant in the case because the PM was the main target of Gandhi's speech.
The Surat District Court's verdict on Thursday marks the latest development in the four-year-old defamation case filed against Rahul Gandhi. While the Congress leader was found guilty in the case, he was granted bail and suspended sentence, which allows him to appeal in a higher court. It remains to be seen what further actions Rahul Gandhi or his legal team will take in response to the verdict.
Defamation cases in India have been a topic of discussion and debate in recent years, with some experts calling for reforms to the legal framework to ensure fair and just outcomes. However, until such reforms are implemented, defamation cases will continue to be a contentious and high-profile issue in the Indian legal system.