Nowruz 2023, the global New Year holiday celebrated on the spring equinox, is a time of renewal and reflection. Learn about its history and significance, as well as how it's celebrated around the world. Google Doodle commemorates the occasion with a flowery doodle art. Find out more about Nowruz 2023!
Nowruz: An Introduction to the Global New Year Holiday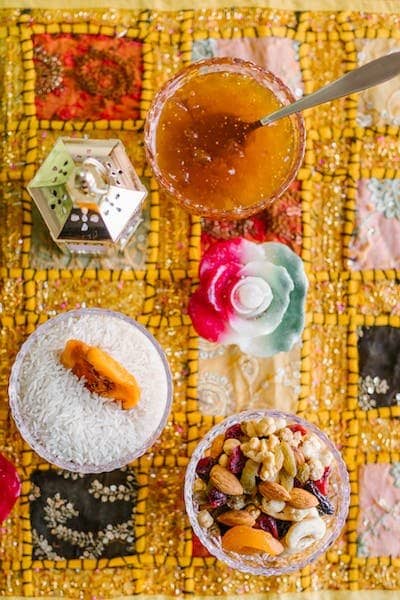 Nowruz, also known as 'Nauryz,' 'Navruz,' or 'Nowrouz,' is a global New Year holiday celebrated annually on March 21, marking the arrival of spring and symbolizing the resurrection and renewal of nature. It is celebrated by over 300 million people worldwide and is dedicated to the mythical Iranian King Jamshid, who created the Persian or the Shahenshahi calendar.
History and Significance of Nowruz
Nowruz dates back 3,000 years and is a national holiday in the United Nations, declared on March 21, 2010. According to the legend, King Jamshed saved the world from a winter that was destined to kill every living creature and created a throne studded with gems, which demons raised above the earth into the heavens, from where he shone like the Sun. All living creatures gathered around him, scattering jewels and proclaiming it to be a new day.
Nowruz Celebration in 2023
Google Doodle celebrated Nowruz 2023 with a flowery doodle art on March 21, highlighting the ancient holiday that marks the beginning of spring. The doodle features spring flowers like tulips, hyacinths, daffodils, and bee orchids, depicting the Nowruz theme.
When is Nowruz Celebrated?
Nowruz is celebrated around the time when the days start getting longer, known as the vernal equinox. It marks the arrival of spring in the northern hemisphere and is usually celebrated globally around March 21.
Observation and Celebration of Nowruz 2023
The United Nations has declared Nowruz as an international holiday, and families celebrate it across the Middle East, the South Caucasus, the Black Sea Basin, and Northern, Western, Central, and South Asia. In addition, it is considered to be a joyous and holy occasion in the Parsi community in India. Traditions for Nowruz include house cleaning, visiting friends and neighbors, and preparing traditional dishes. It is a time to reflect on the past, set intentions for the future, and strengthen relationships with loved ones.
Common Nowruz Traditions
Some common traditions for Nowruz include decorating eggs to honor new life, tidying up homes to prepare for a fresh start, and feasting on spring vegetables and herbs. Nowruz not only marks the beginning of a new year but also provides a time to reflect and strengthen relationships.
Happy Nowruz to all who celebrate! May your new year be filled with love, peace, and renewed hope. Nowruz is a meaningful and highly anticipated global New Year holiday that celebrates the arrival of spring and symbolizes the resurrection and renewal of nature.
Tags:- spring equinox, global new year, Nowruz celebration, Persian New Year, vernal equinox, ancient holiday, renewed hope, traditional dishes, festive traditions, cultural celebration, international holiday, unity, harmony,