COVID-19 cases in India have been rising for eight consecutive weeks, with the daily case count crossing 6,000 for the first time in more than 200 days. Know more about the current situation, emerging hotspots and measures being taken to control the spread of the virus.
Coronavirus cases in India are increasing for the eighth consecutive week. In the last 24 hours, 6,050 new cases of Covid-19 infection have been reported in the country, which is the highest number of daily cases since September 15 last year. The rate of infection has risen sharply in the last 10 days, with cases currently doubling in about seven days.
Union Health Minister Mansukh Mandaviya held a review meeting with health ministers and top officials of various states on Friday to assess the situation. The Union Minister stressed on the need to increase the share of RT-PCR in Covid testing and identify emerging Covid hotspots along with testing and surveillance of diseases like Influenza, Severe Respiratory Infection.
Positivity rate and number of deaths
In the last 24 hours, 1.78 lakh COVID-19 tests were conducted across States/UTs and the positivity rate was 3.39. In the last 24 hours, 13 more deaths due to Covid have been confirmed and 59 deaths have been recorded in the last seven days, which was 38 in the previous seven days. The number of active cases is expected to rise to over 30,000 from 16,300 a week ago.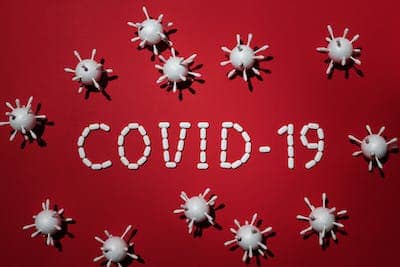 Cases increasing rapidly in Kerala, Maharashtra and Delhi
Cases are increasing rapidly in Kerala, Maharashtra and Delhi. Ten or more districts in these states have a positivity rate of more than 10. Also, 5 or more districts in Karnataka, Kerala, Maharashtra, Delhi, Himachal Pradesh, Tamil Nadu and Haryana are recording more than positivity rate. 5.
how are the cases progressing
Omicron and its sub-variants are still responsible for the rising corona cases. The World Health Organization (WHO) is closely monitoring one subvariant (VOI), XBB.1.5, of Omicron Comid. In addition, six other subvariants (BQ.1, BA.2.75, CH.1.1, XBB, XBF and XBB.1.16) are also being monitored. The prevalence of XBB.1.16 increased from 21.6% in February to 35.8% in March, but there is no evidence yet of an increase in hospitalizations or mortality.
Mock drill in hospitals across the country
In the review meeting, the Union Health Minister emphasized on the importance of enhancing public awareness campaigns from the States regarding adherence to COVID Appropriate Behavior. He requested all State Health Ministers to personally monitor and review all logistics and infrastructure preparedness, including availability of adequate beds in hospitals and necessary stock of medicines. States have also been asked to regularly update their COVID data on the COVID India portal. A nationwide mock drill has been planned for Monday and Tuesday next week to assess the emergency preparedness of both public and private hospitals.
How much is the tension?
Doctors say that there is no need to panic due to the increasing cases of corona. However, experts are urging people to adopt preventive measures. Dr. Nandini Sharma, Professor of Community Medicine attached to Maulana Azad Medical College, said that this time nothing has been found which looks worrisome. New patients are coming in the investigation and people are facing prolonged cough due to H3N2. Because of this, when people are getting tests done, cases of Covid are also coming. Dr. Nandini said that like Kovid-19 came earlier, it is not now. There have also been changes in the Kovid-19 virus, but people's bodies still have immunity against it.
Read More | What happen when we chant hare Krishna Maha Mantra: Srila Prabhupada Ji Maharaj
Trending Keywords: COVID-19, India, cases, surge, hotspots, testing, monitoring, variants, Omicron, XBB.1.16, hospitals, emergency preparedness, pandemic, respiratory infections.